Solutions for ERDF and EFS funds
Our team is experienced in project monitoring for public projects in national and international spheres. The software developers benefit from years of know-how about workflows and regulations. In order to guarantee longstanding quality, we ensure continuous knowledge transfer. Our experts are experienced with public projects and look forward to advise you.
EU member countries use our web app
customer
European public funds like ERDF & ESF
performance
Conception of processes and software solutions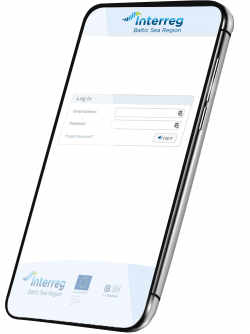 The solution developed and distributed by GECKO is a web application that supports monitoring of publicly funded projects. The software has been developed based on more than 15 years of experience with European Territorial Cooperation support programmes, European Regional Development Funds and European Social Funds. It has been tried and tested in international use but also suitable for project management within national programmes. The solution supports collaboration of a variety of stakeholders over the whole duration of a programme. It addresses enterprises and organisations that act in the role of beneficiaries. Moreover, it targets authorities and institutions that handle grand projects on behalf of the funding entity.
The fact that the solution is fundamentally designed in a modular way warrants its efficient maintenance and extension. The solution provides assistance functions for all project phases, beginning with the initial conceptualization of the project idea, followed by its implementation up to its continuous monitoring and controlling. In addition, there exist modules that support administration of users and roles as well as modules that implement specific utility services such as document management.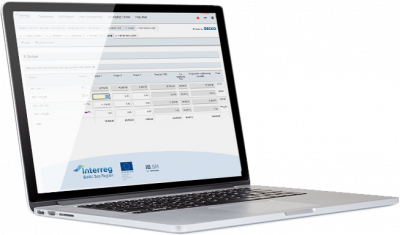 In general, during its entire lifetime a project involves stakeholders from many different organisations and institutions. However, depending on their responsibilities and the organization they belong to, these users may play very different roles. Therefore, our solutions fundamentally implement a strong role concept.
Our software may thus be interesting for any support programme in which multiple parties are collaborating and sharing information on the same matter.
Business processes at centre stage
Conceptually, the sequence of grant project activities is subject to a workflow that not only defines the temporal order of tasks but also the documents that are to be exchanged between stakeholders as well as roles and responsibilities. Therefore, our solution is basically a process-oriented software that conceptually supports all relevant business processes of the application domain.
Our team is experienced in project monitoring for public projects in national and international spheres. The software developers benefit from years of know-how about workflows and regulations. In order to guarantee longstanding quality, we ensure continuous knowledge transfer. Our applications involve useful features, such as:
Integration einer digitalen Lösung mit HISinOne
Progressive Web App
(Angular & .Net Core)
Integration einer digitalen Lösung mit HISinOne
Entwicklung des Abrechnungsportals "CRC Payment 2.0"
Abbildung der Liefer­kette und des Personal­managements in einer ERP Lösung
ERP Integration 
myfactory